Good mood, current topics and our server platform in the endurance test
17.11.2016
Alexander Dahn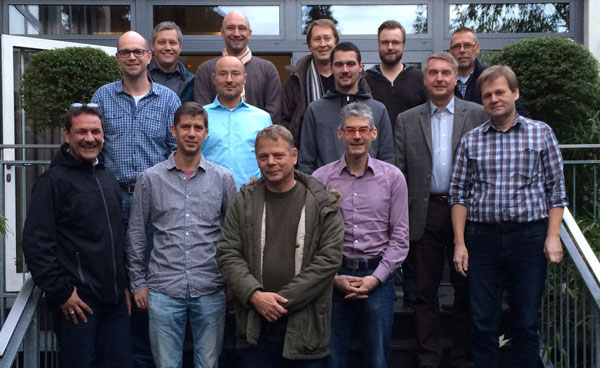 That was the Collax Partner Round Table 2016.
For the 2nd time now we organized the Collax partner regulars' table near Frankfurt from 09.11. to 10.11.17. The aim of this event is an intensive and personal exchange with our partners. Benefiting from the smaller number of participants, the Stammtisch is the perfect setting for an open exchange of experiences and also offers the opportunity to address critical topics.
Already the evening before we met for a dinner together. In a relaxed atmosphere, the first topics were discussed which are currently also of interest to our partners.
The new server platform V7 in the endurance test
In addition to general topics around Collax, this year's event was dominated by the new software platform V 7, which we presented in detail and subjected to an endurance test by our experienced partners in advance. We were looking forward to the direct feedback from our partners.
The positive feedback makes us optimistic about our new projects. In addition to the already released Collax Security Gateway, the release for the Collax Groupware Suite and the Collax Business Server will follow shortly. In 2017, new features and applications in the areas of security, digitization and compliance will gradually be offered here.
We were able to take home numerous suggestions and feedback from our partners on the future development of our products. Topics such as Docker, Log Reporting, the new groupware solution Kopano, IPv6 or VoIP were discussed.
In Collax development, initial discussions are already underway as to how and within what timeframe the feature requests of our partners can be implemented and incorporated into our products.
Many thanks to our partners for the open, constructive exchange and the pleasant evening. In this spirit "Cheers" and until the next Stammtisch 2017.
Alexander Dahn