Hyper-Convergence for SMEs - Evolution or Revolution in IT?
05.09.2016
Petra Kistner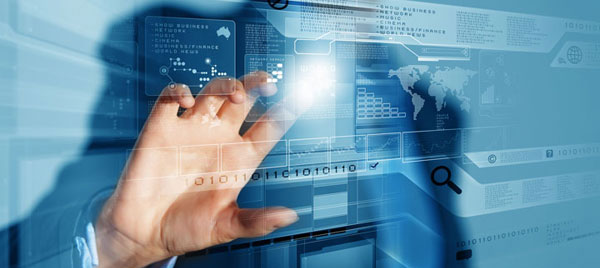 So far, hyper-convergent infrastructures have mainly established themselves in large companies and many IT managers in large companies are planning to set up a hyper-convergent infrastructure in the coming years. One of the factors here is desktop virtualization. The economic operation of a desktop virtualization environment is only worthwhile, however, if the number of workstations exceeds 100. In smaller companies, therefore, only a few IT managers currently see a need for investment.
Why are smaller companies reluctant to invest in hyper-convergent systems?
Hyper-convergent solutions have been developed primarily for large enterprises
The solutions available on the market are too cost-intensive for smaller companies.
Some of the solutions offered are multi-vendor systems that do not really reflect the HCI approach.
The high availability depends on the number of installed systems.
No local support organizations
A tailor-made hardware selection is often not possible
Subsequent upgrading is only possible by adding additional standard nodes.
What should small and medium-sized enterprises (up to 100 employees) pay attention to when renewing their IT infrastructure?
For managing directors and IT managers in "small" medium-sized businesses, the focus is clearly on simplifying IT, cost reduction, flexibility and reliability, as companies want to concentrate on their core competencies and tasks. Thus hyper-convergent IT infrastructures can also be suitable for these company sizes.
However, the justified question is whether the solutions developed for the enterprise sector are not oversized and too cost-intensive for the needs of SMEs?
In order to be able to assess this comprehensively, managing directors and IT managers must carry out a comprehensive needs analysis before making an investment decision.
Our "Five Tips for Your IT Infrastructure" give you some initial indications of what you should bear in mind when making your decision. Topics such as standard hardware and suitable software tailored to the size of your company are just as important as clear license management and simple administration.
Lean, uncomplicated infrastructure
Precise sizing of the necessary hardware and software with expansion options
Clear license management
Simple administration, clear support structures and defined contact persons
Faster ROI thanks to the use of standard hardware
In addition, every entrepreneur should ask himself the question before investing in a new IT infrastructure: Will this investment pay off and if so, when? An ROI calculator can be a support for this investment decision. A ROI calculator is usually based on theoretical model assumptions and takes into account all important influencing variables and practical requirements. Information that companies can provide when calculating ROI includes the number of servers and the number of IT workstations, the necessary IT capacities and the desired or expected performance. As a result, they receive a compact and understandable presentation of the costs that would arise for an IT environment with physical servers as well as for a highly available and virtualized infrastructure.