Learn & Grill - lectures combined with a good mood!!
13.05.2019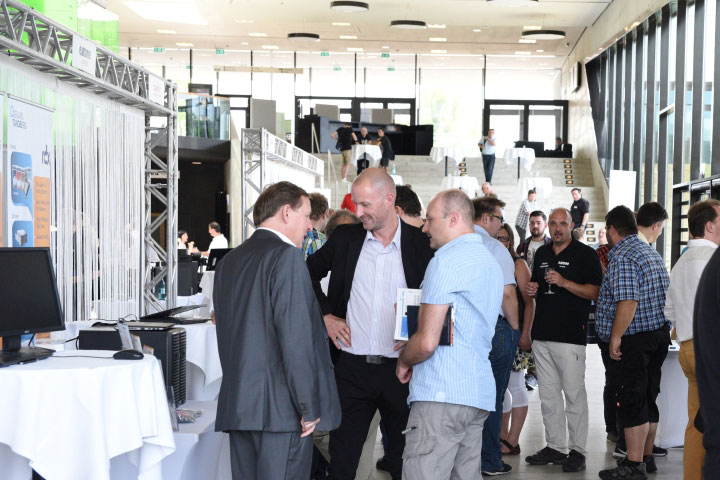 Falk Birkner, Managing Director of Collax GmbH, showed in his presentation "Scalable High Availability Solutions through VM Migration the Inter-Cluster Communication currently under development.
Inter-Cluster Communication makes it possible, among other things, to migrate virtual machines conveniently and automatically between Collax V servers. This functionality - which will also work on WAN connections - allows scalable environments to be set up from V-Cube, V-Cube+ and V-Bien and resources to be optimally distributed across the virtual platforms. These infrastructure services are supported by a modern digital cockpit, which displays the installed base of V servers (C servers are also planned) and executes local actions (migration, update, etc.).
Would you like to learn more about this topic? Our sales team is at your disposal at any time. Contact us by email at sales(at)collax.com or give us a call: 089-990157-0